The car used for this guide is a VW GOLF 5 [MK5, V] GT (1.4L TSI Engine – 170bhp).
Follow these simple steps in order to replace the FUEL Filter: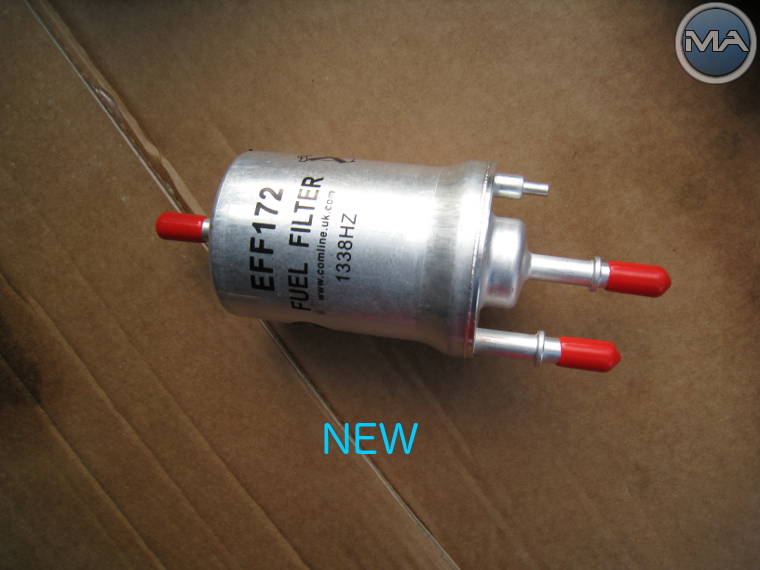 VW GOLF 5 GT (1.4L TSI Engine – 170bhp).
Fuel Filter is located under the car just forward of the right rear wheel.
1
Jack your car to the right rear wheel and locate the Fuel Filter.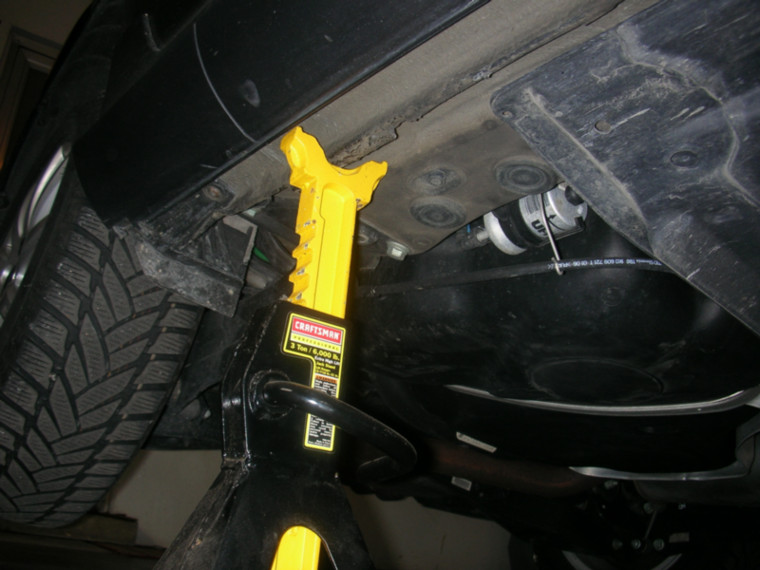 2
Open the gas cap of the car, in order to relieve some of the pressure from the fuel system. By doing this, you will reduce the fuel splashing.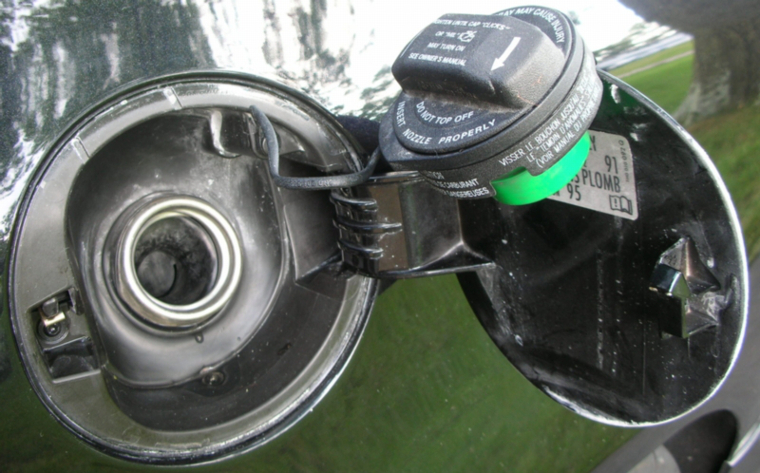 3
Three fuel lines where connected to the Fuel Filter. Two on the left and one on the right. Each fuel line has a clip on its edge. The two fuel lines on the left have their clips visible and easily accessible. On the other hand the right fuel line has the clip on the opposite site.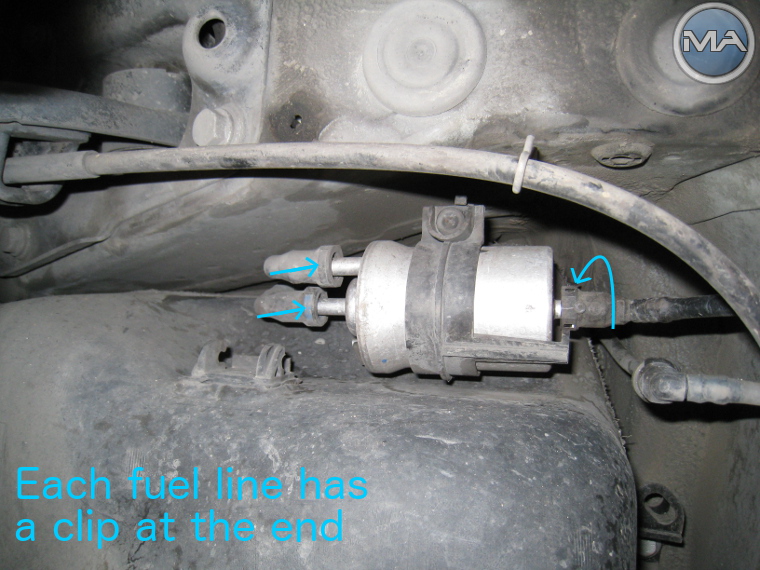 4
Its very hard to push these clips with your own hands, hence it can be very helpful if you could use an allen wrench or a needle nose plier. The allen wrench is useful especially on the right fuel line which has its clip to the top which is not visible.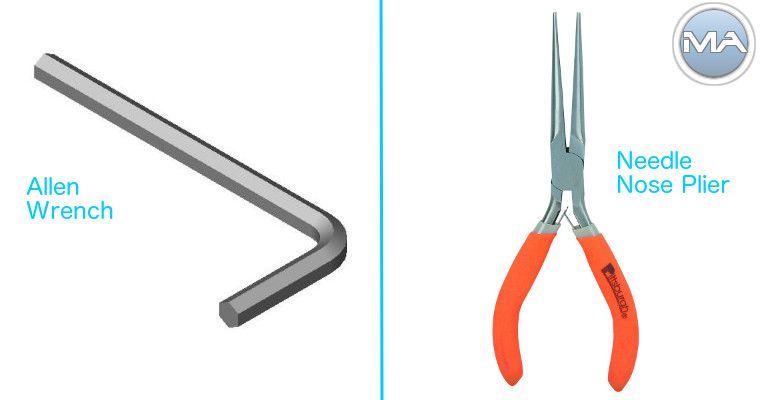 5
To disconnect the fuel lines from the fuel filter, you have to press each clip (i.e. using the allen wrench to press each clip) and pull straight off.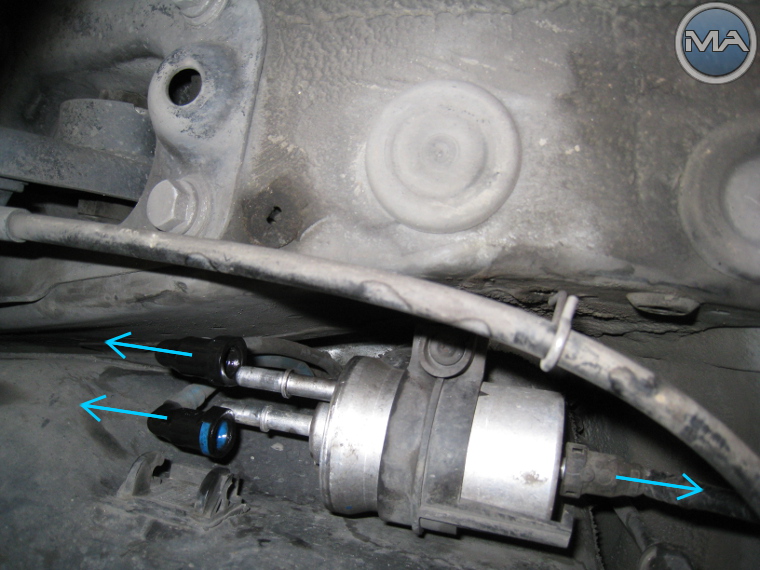 6
To reduce fuel spill when you are removing each line from the fuel filter, use the 3 caps, which come with the new filter. Those caps can be placed on the old fuel filter after removing each fuel line.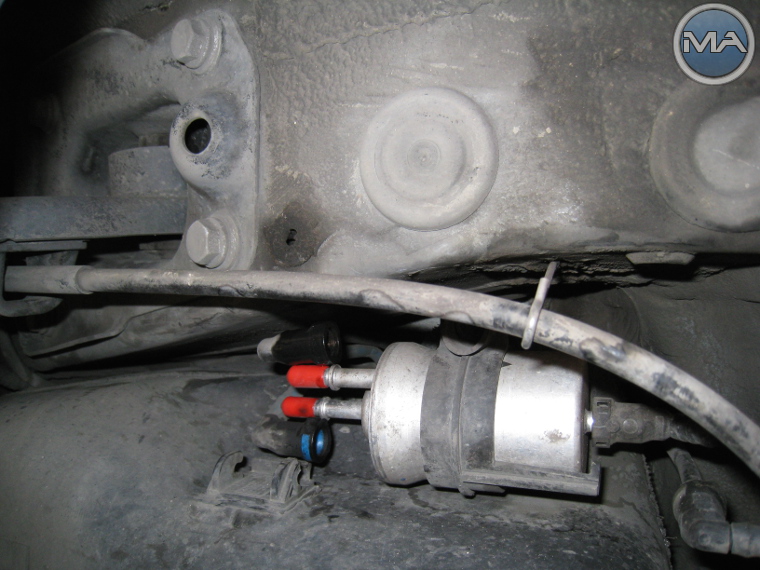 7
Then unscrew the single bolt shown on the image and remove the old fuel filter.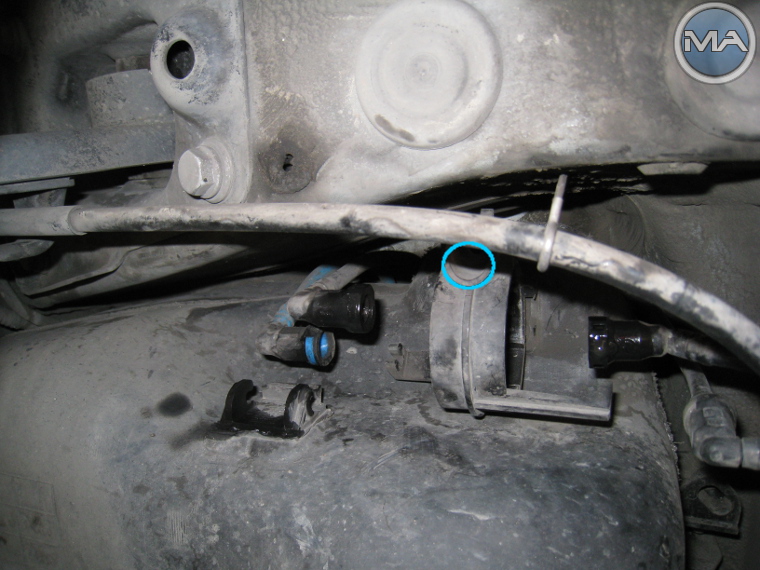 8
Screw the new filter into position and connect each fuel line. To be sure that the fuel lines are securely connected you have to push them until you hear a noise indicating that they have been clipped into place.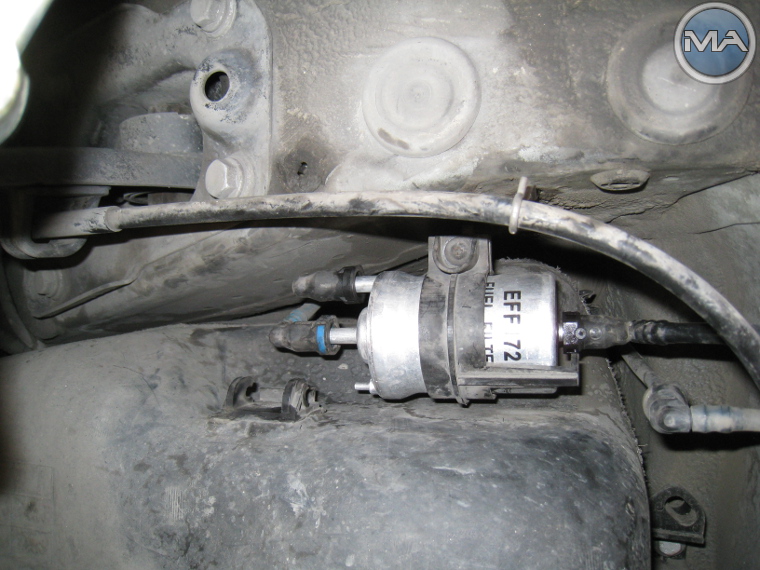 Enjoy your work.
You may also want to check the following:
Engine:

Replace OIL FILTER and change OIL (coming soon)
Replace Spark Plugs (coming soon)

Interior: