The car used for this guide is a VW GOLF 5 [MK5, V] GT (1.4L TSI Engine – 170bhp).
Follow these simple steps in order to replace your engine's Air Filter:
VW GOLF 5 GT (1.4L TSI Engine – 170bhp).
1
The actual Air Filter is hidden inside the marked area.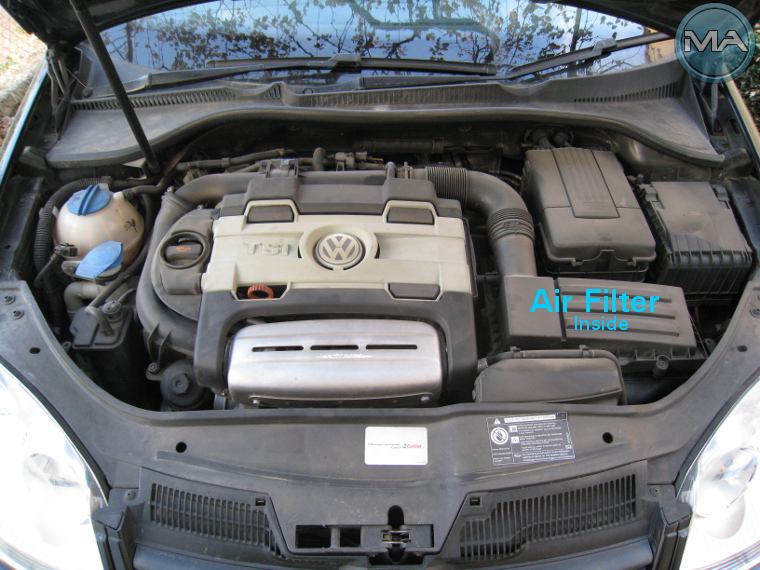 2
Unscrew these 8 non removable bolts. Just unscrew these bolts and lift them up, don't try to remove them completely.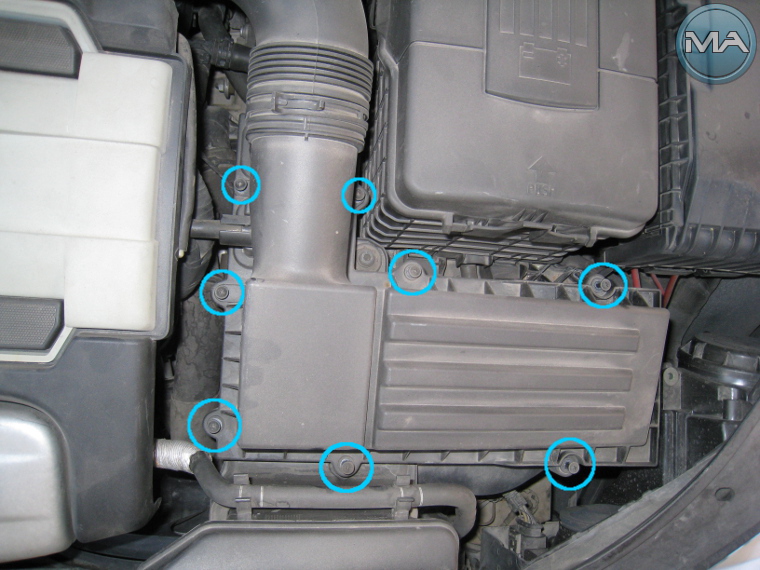 3
Lift the top plastic cover in order reveal the Air Filter.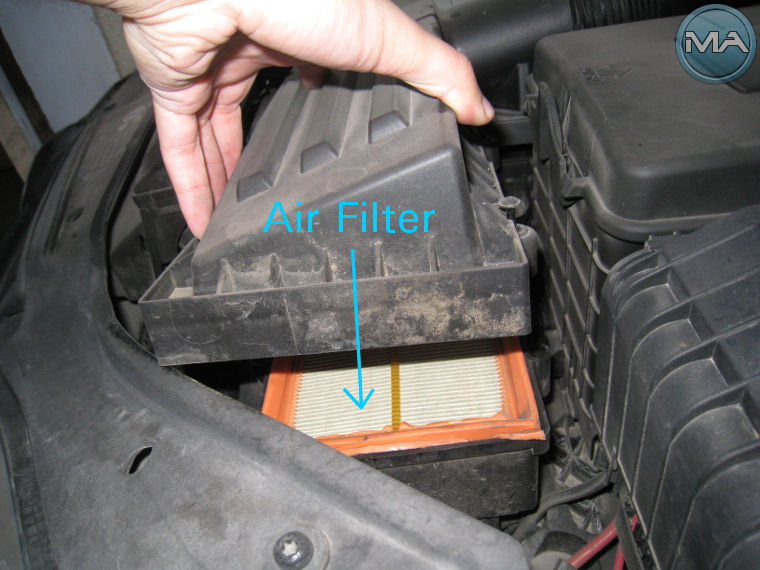 4
Remove the old Air Filter (Lift it up pull it outside the plastic holder).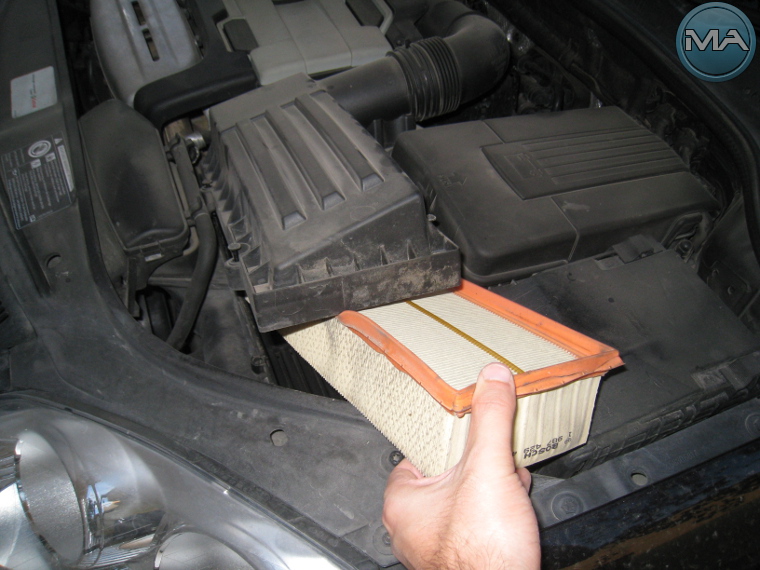 5
See the difference between the NEW and the OLD Air Filters.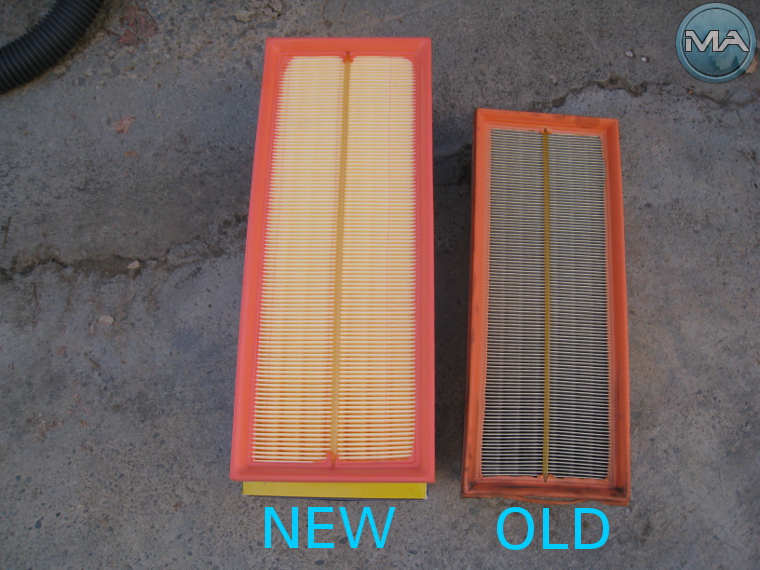 6
Install the new filter in the correct position where the old filter was removed.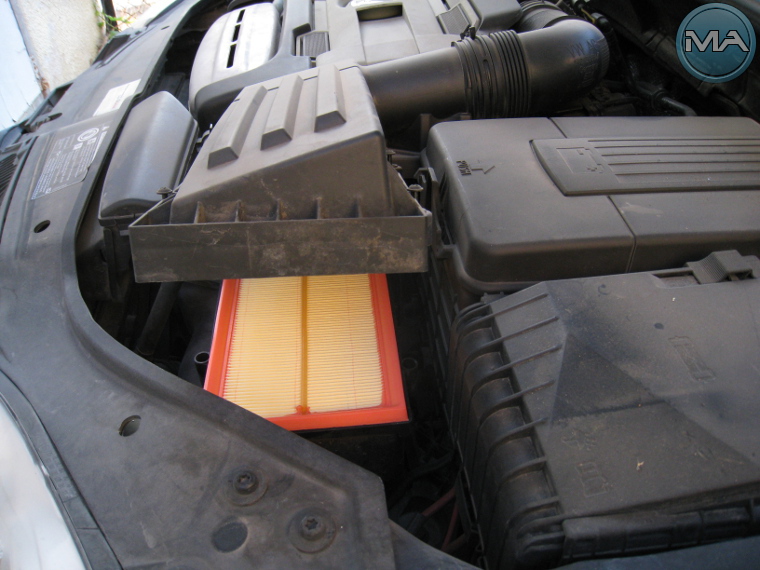 7
Put the top plastic cover in its original place and screw the bolts back.
Enjoy your work.
You may also want to check the following:
Engine:

Replace OIL FILTER and change OIL (coming soon)
Replace Spark Plugs (coming soon)

Interior: